Project Brief: Ariel Gallery
Located in the heart of the vibrant and artistic Asheville, North Carolina Ariel Gallery is owned and operated by the exhibiting artists. It is a premier showcase for original handmade jewelry, ceramics, metalwork, fiber, glass woodwork and furniture.
For this project, I was truly honored to be selected by such a collection of nationally recognized artists. As the gallery was artist owned and operated, to me this shoot was as much about them as it was of the work. We crafted a full day shoot with interior and exterior photos of the gallery. I then went through the gallery creating vignettes of the different sections and detail shots of a selection of each artists' work. We finished off the day with individual portraits of all 13 of the artists as well as a group photo.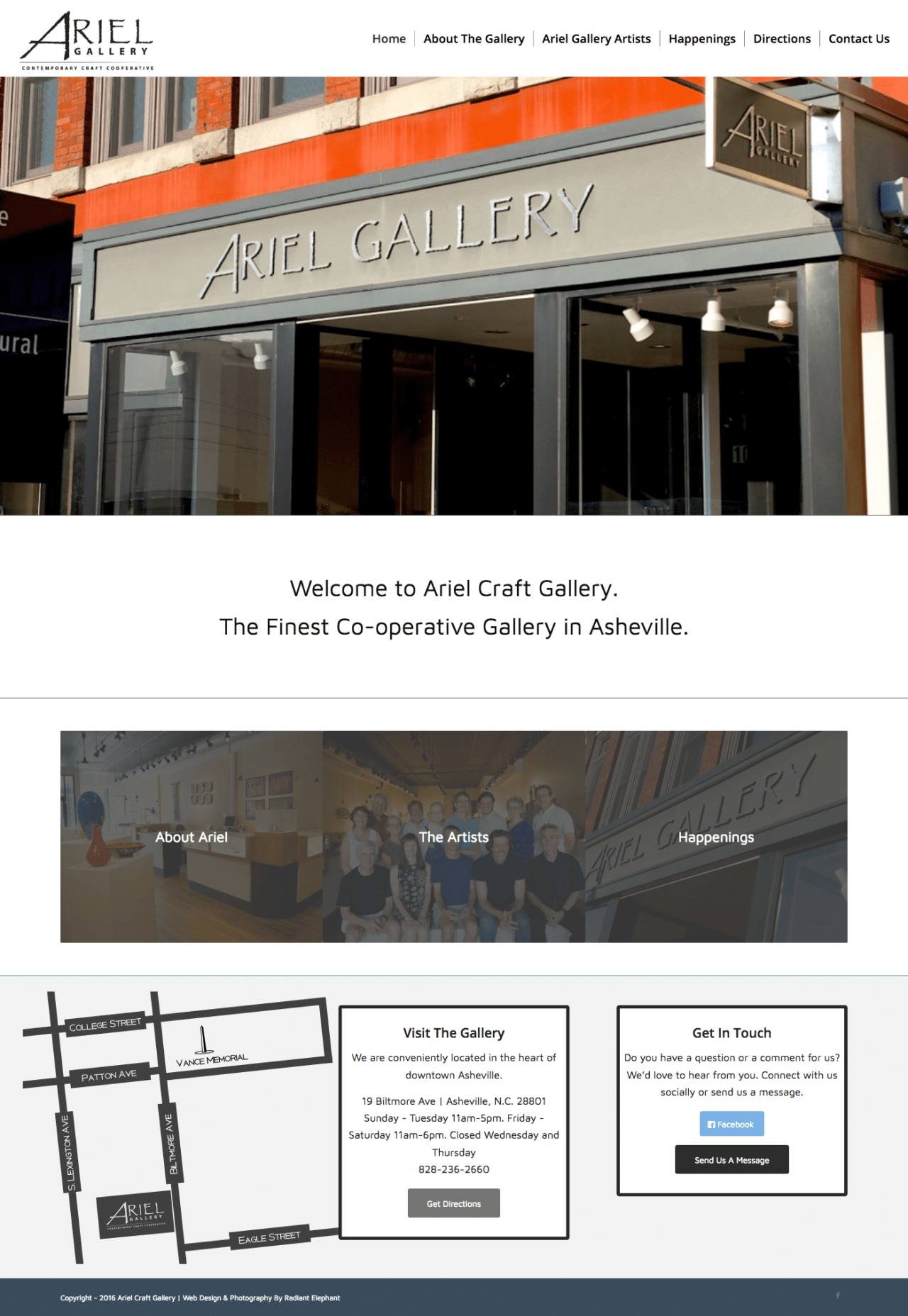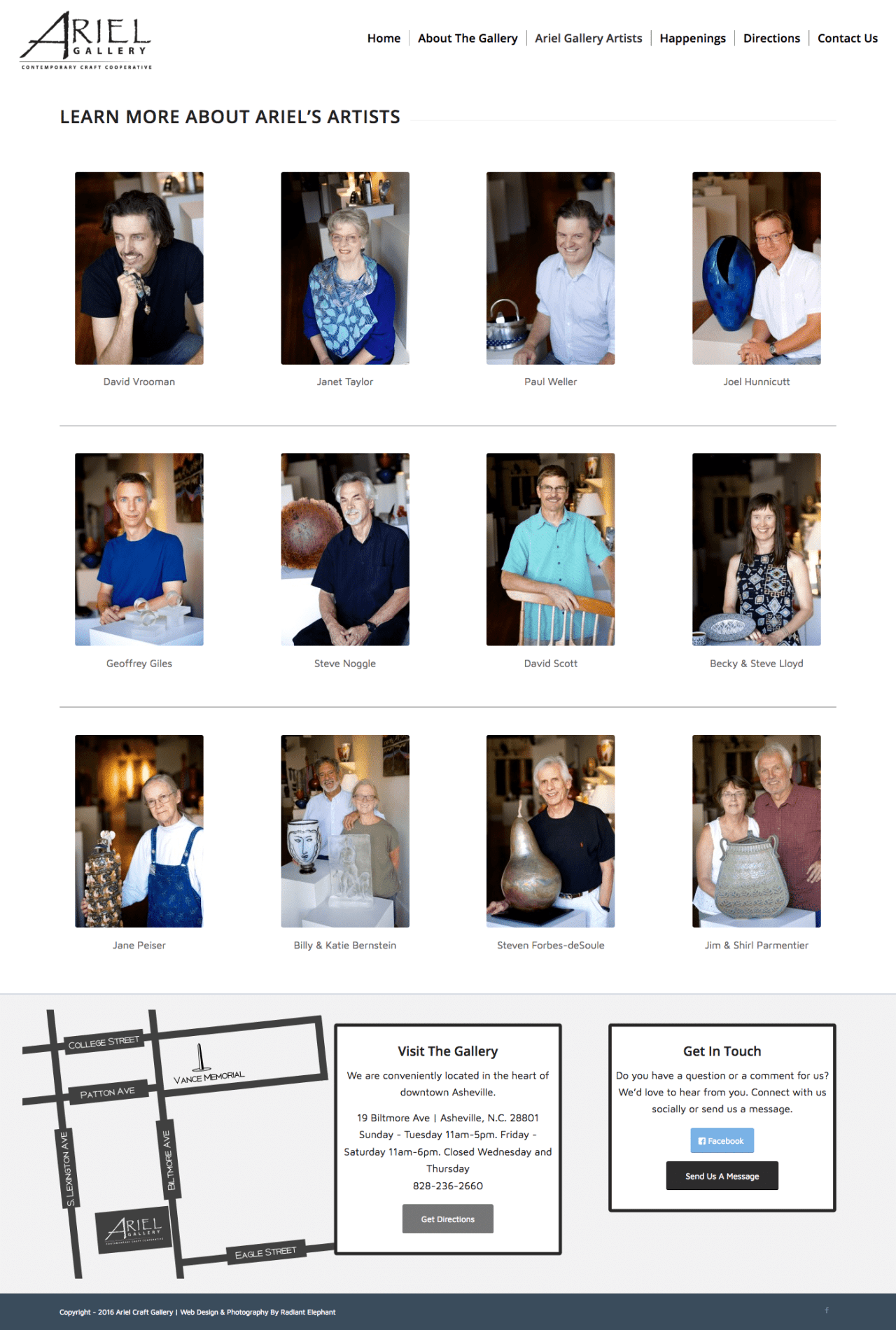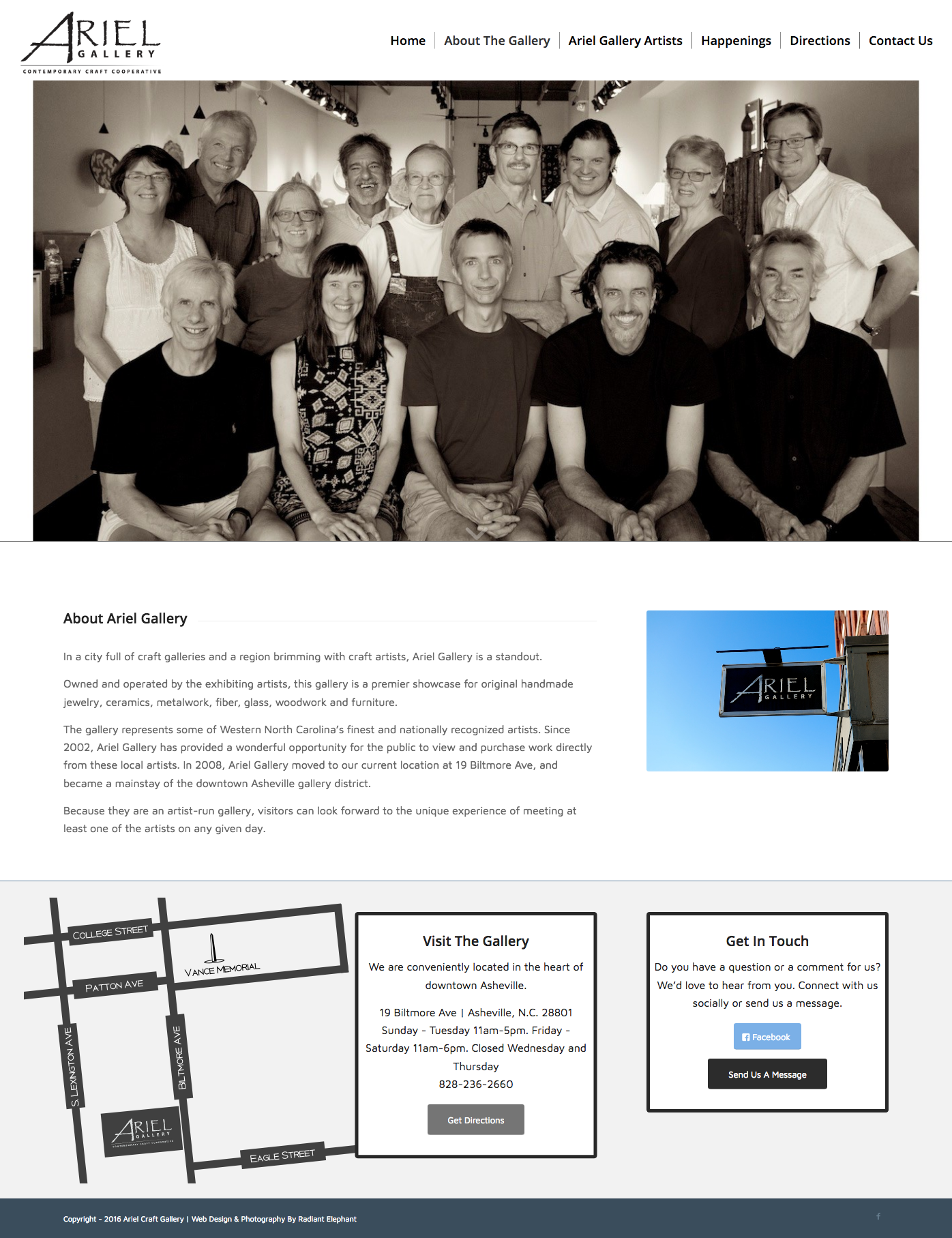 Schedule Your Free 15 Minute Consultation.